Upgrade Your Home Theater Design for the Ultimate Cinematic Atmosphere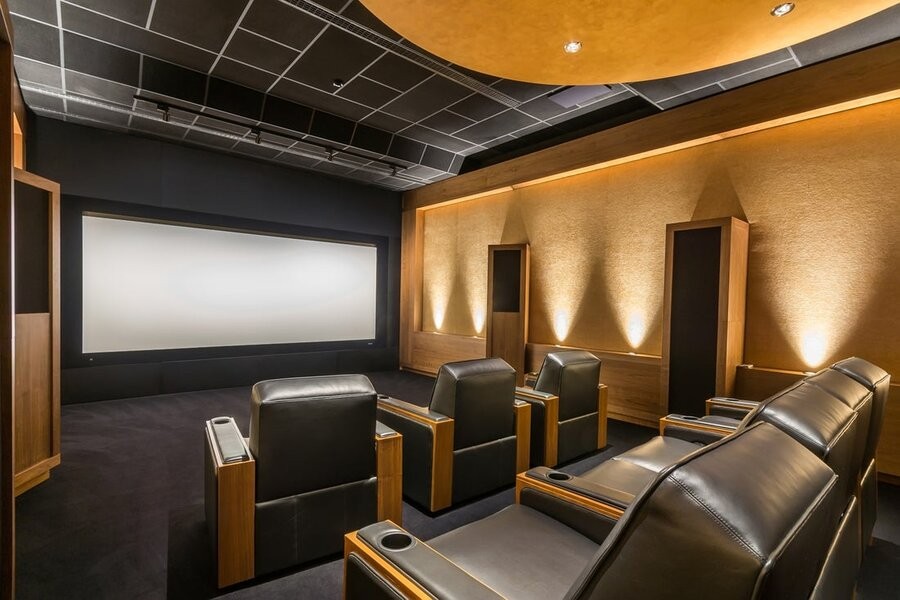 Your AV, Lighting, Seating, & More All Go into the Perfect Setup
When your home theater design meets all your audio, video, and comfort needs, then you'll soon realize you never need to go to the local cinema again! From the stunning visuals to the immersive audio – and everything in between – a proper theater design includes important components that make home entertainment a cinematic experience.
So, if you're interested in giving your media an upgrade, keep reading on below. We'll dive into the components that make up the perfect cinematic design and how you can make this setup a reality in your Pepper Pike, OH home today!
SEE ALSO: Bring the Cinema Experience to Your Home!
Set the Perfect Scene
The right home theater design combines individual technologies and components into one cohesive cinematic setup. Experience audiovisuals that awaken your senses in new ways while you kick back and relax in comfortable seating – without shifting endlessly during important scenes. When you integrate smart automation solutions into the mix, you make it possible to set the right mood for your movie as well as easily adjust the room's lighting or temperature. The end result? A cinematic atmosphere you want to return to again and again.
Trusted Brands with Innovative Solutions
To ensure these desired audiovisuals and features make it to your theater design and setup, you need high-end solutions you can rely on every time you press play. Triad loudspeakers and Anthem amplifiers create a soundscape that envelops you in crystal-clear audio. So, you'll never miss a single beat of the movie's soundtrack or fast-paced dialogue. Samsung and Sony displays provide the vivid, lifelike images you get wrapped up in every time you sit down for a movie night.

Plus, enjoy the luxuries of home automation in your theater as well! Your Control4 system can dim the room's lights, set the temperature to your preference, and much more – all with the tap of a button. In mere seconds, you'll have a cinematic environment that far surpasses the one in the local theater.
Team Up with Horner Networks
Bringing your home cinema to life is no small task – but partnering with our team of experts at Horner Networks can make the entire process feel like a breeze for you – from the very beginning to the final steps. Don't make your home theater a DIY project and regret it! Working with professionals in the industry for your overall design and setup is a must for you to achieve the cinematic atmosphere we've described above. So, take the stress out of your installation and work with our integrators to bring your dream theater into reality.
Want to find out more about bringing the ultimate home theater design to your entertainment setup? Give our team at Horner Networks a call or fill out our online contact form to schedule a no-obligation consultation with us. We look forward to hearing from you!
Stay Informed
When you subscribe to the blog, we will send you an e-mail when there are new updates on the site so you wouldn't miss them.