Brands
The Leaders of Design & Innovation
Meet the companies that we call partners. They form the foundation of our product specifications thanks in part to their best-in-class performance, breadth of product offering and ongoing technological innovation.
Backed by over two decades of in-house, hands-on design and audio engineering, Anthem is the brand of choice for knowledgeable audiophiles, professional musicians and casual listeners alike. Award-winning preamplifiers, amplifiers and Anthem AV receivers deliver an unprecedented level of reliability and functionality for world-class home theaters, dedicated listening rooms and more. Revel in perfectly optimized audio performance with Anthem's proprietary room correction technology that sonically ensures top-quality sound throughout any space in your Chagrin Falls or Hunting Valley-area home. Promising pure audio with no trace of coloration or risk of distortion, Anthem always puts you front and center with your favorite entertainment.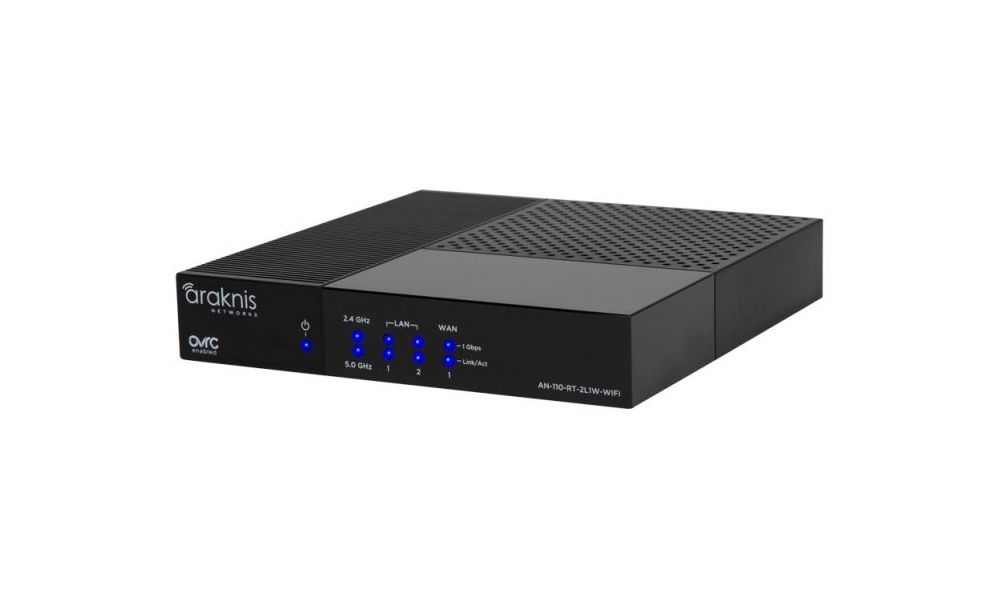 Networks have more stringent performance and bandwidth requirements than ever before, and Araknis is the go-to solution for IT experts in both residential and commercial environments. For best-in-class functionality and support, Araknis offers the ultimate dependability through its wide range of networking products. Operate the network seamlessly when you want to find new features, set new security access levels or expand the system. Routers, access points and switches undergo thorough testing in a variety of environments. Diagnose and resolve problems before they become an issue through the company's trademark OvrC software. Using this cloud management platform, we remotely monitor all your network-enabled devices in your Pepper Pike or Hunting Valley, OH, home or business. We'll troubleshoot issues and reboot devices to help you avoid on-site service calls and extensive downtime.
Passionately shaped by decades of innovation and engineering excellence, Denon leads in revolutionary audiovisual reproduction to offer powerful sound and video experiences for entertainment enthusiasts everywhere. Each solution is born from vigorous study of physics, electronics, art and nature to ensure they precisely meet the needs of every consumer. Craft the perfect entertainment experience in Hunting Valley or Chagrin Falls, OH, with Denon AV receivers and soundbars, wireless speakers, hi-fi amplifiers, CD players, turntables and more. No matter the product, Denon promises superb craftsmanship, precision engineering and impeccable performance for any audio solution you desire in your Ohio home.
Luma Surveillance delivers security system solutions crafted without compromise with IP and analog systems that deliver crisp images and intuitive user interfaces. Optimize your security without ruining your décor with sleek cameras available in various styles and colors. Designed with Hunting Valley and Chagrin Falls homeowners in mind, Luma recorders offer a simple, consistent interface that lets you play, pause, rewind and edit video with a simple click or tap. Their video management systems make it easy to flip between recorded and live footage, whether at home or on the road. Users can also create precise rules for when cameras should record to avoid hours of useless footage. Luma—a subsidiary of Charlotte-based Snap AV—integrates seamlessly with the top smart home companies including Control4, Crestron and Savant.
Honeywell Security is a global provider of comprehensive security and surveillance solutions for both residential and commercial markets, including hospitality, healthcare, education and retail. A branch of the multinational corporation Honeywell, which was founded in 1906, Honeywell Security began its journey to becoming an industry leader in 1969. Honeywell Security offers robust solutions in access control, intrusion detection, life safety, video systems, security management systems and more. Their advancements in the industry have helped shape today's security systems, with analytics that pave the way for proactive and even predictive security. Headquartered in Huntington, NY, Honeywell Security continues to invest in their commitment to delivering world class service, support, quality and innovation.
Revel in the perfect harmony of design and technology with Séura's award-winning line of smart mirrors and TV solutions for your indoor and outdoor spaces. Improve your morning routine with Séura SMART technology that incorporates seamlessly into a custom vanity for total home control at the touch of your bathroom mirror. Elevate your living room with intelligent 4K TV displays that disguise as beautifully framed mirrors when turned off. And see yourself in the best possible light with elegantly lighted mirrors that illuminate your bathrooms without the need for cluttered sconces and light fixtures. Certified as a Woman-owned Business Enterprise and with all products manufactured in Green Bay, Wisconsin, all Séura products get to wear the badge of Made in the USA by American craftsman.
Delight your senses with professional-grade home entertainment solutions designed to harmonize both picture and sound for a breathtaking, true-to-life experience. Unprecedented contrast, color and realism are made possible with Sony's proprietary technologies that also lead in pixel-by-pixel detail for texture you can practically feel. Whether you're outfitting a multi-purpose media room or a dedicated private cinema, Sony's line of premium 4K HDR projectors and TV displays, AV receivers and high-resolution speakers work in tandem to craft the immersive experience intended by film and video game creators.
SunBriteTV was founded in 2004 for the explicit purpose of creating displays that deliver the ultimate brightness and image quality when hit by direct sunlight. Housed within a durable aluminum case, SunBriteTV displays can withstand extreme temperatures, UV rays, dirt and rain found in Pepper Pike, OH. Although huge in the residential market, SunBriteTVs are so reliable that they are used in many professional stadiums including Yankee Stadium and Wrigley Field. Their outdoor TV lines vary depending on whether you want to watch in full shade, partial sun and full sun. Each model is 2-3 times brighter than indoor displays to make up for ambient lighting. Models for full shade and partial sun are also available in 4K UHD video resolution. With sizes ranging from 32" to 75", there's a solution for any home entertainment system. The California-based company is the only consumer brand that manufactures all its televisions in the United States.
Home technology professionals have chosen SurgeX as their go-to company for surge protection technology since 1995. Through a wide range of products including branch circuits, sequencers and UPS systems, they protect technology from unexpected surges that cause lengthy reboots and destroy equipment. The company's innovative technologies address surges and harmful side effects that create ground contamination and further degrade components. Employing inrush current elimination, SurgeX removes all surge energy without any of the dangerous side effects. Catastrophic over/under voltage shutdown manages power variations before they affect any equipment. EMI/RFI impedance tolerance eliminates most ordinary and common mode noise for optimal AV performance. These products also come with remote management tools to oversee your system and immediately flag issues.
TRUFIG was created in 2009 to bridge the gap between technology and design through trimless and flush solutions that help technology seamlessly integrate with the rest of your Pepper Pike, OH, home's décor. Using precise alignment and consistent finishes, TRUFIG creates a cohesive aesthetic across multiple devices and manufacturers. HVAC vents, touch panels, electrical sockets and speakers all get a uniform look. Lighting keypad covers are compatible with Lutron, Savant, Decora and other major manufacturers. Choose from a wide array of finishes, such as drywall, tile, stone, wood, metal and various wallpapers. Eliminate rarely used outlets and conceal devices entirely with black fascia covers that blend perfectly with the surrounding walls. The California-based company boasts a standardized fit process that is a dream for both homeowners and installers alike.
Now compatible with a wide range of SnapAV, Control4 and third-party devices, OvrC is the premier remote management platform in the industry. A subsidiary of the SnapAV brand, the OvrC software is available in WattBox power management products, allowing for seamless integration during installation. OvrC enables technology professionals to remotely troubleshoot and solve problems to reduce the number of truck rolls and service calls needed. Technicians can also schedule reboots and maintenance remotely to minimize system downtime and extend the life of all your technology solutions. Not only will technicians be able to troubleshoot issues, but you can use the OvrC Home app to reset devices and fix minor issues yourself.
Start Your Journey to Smarter Living
Connect with us to learn more about how these industry-leading brands work together to create your dream smart home or business.