Optimize Your Summer with Outdoor TVs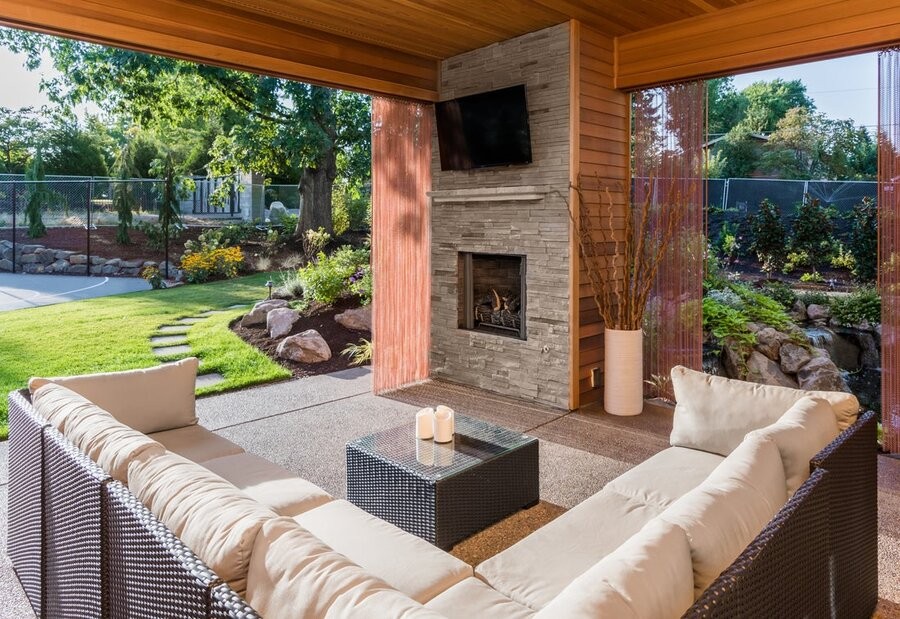 Make the Most of the Season with Elevated Entertainment
It's finally summertime, and with get-togethers and gatherings becoming a reality again, now is the time to take advantage of your outdoor spaces in Chagrin Falls, OH! Outdoor TVs, specifically designed to take on whatever nature wants to throw at them, are ideal for your backyard and patio areas.
We recommend high-end brands like SunBriteTV that provide the best displays to match your exact preferences. Want to find out more? Keep reading below to see how these screens transform your outdoor entertainment.
SEE ALSO: How Motorized Shades Can Transform Your Whole Home
Durability & High-Performance
Bringing an indoor television out to your backyard when you're ready for a movie night or TV show marathon simply won't do. You need high-end TVs made for the outdoors! Imagine a screen that showcases vivid 4K images while never taking damage from its surroundings. With SunBrite, you'll never have to compromise on one feature for the other.
SunBrite TV screens are made from durable materials that withstand even the harshest of weather. Rainstorms, hail, snow, flooding, or intense temperatures – your TVs will be good as new the next morning. But how do they perform? You can expect a stunning visual every time you turn them on, with brightness that never falters. Stream the latest blockbuster hit or host a tailgate for everyone to crowd around your favorite team's game on the screen.
Models for Any Area of the Yard
Where you want your SunBrite TV will determine which model you choose. The brand offers three different types: Full Shade, Partial Sun, and Full Sun.
Full shade is best for patios, porches, and sunrooms where the sun doesn't reach nearly as much. These screens are 50% brighter than standard indoor TVs. Partial Sun TV screens are three times brighter than indoor TVs and are perfect for pergolas and partially covered decks. Finally, the Full Sun TV screens are four to six times brighter than indoor TVs and work in lively poolside and outdoor seating or lounging areas.
Each TV features a 4K HDR UHD screen with the appropriate brightening components to accommodate the space they occupy. You'll always have a vibrant screen displaying your favorite films and media, no matter how sunny it is. Host a pool party and movie-showing combo or watch the big game from midday to evening. Regardless of where the sun is in the sky, you can expect zero glares on your screen and a beautiful image at all times.
Want to find out more about these incredible outdoor TVs from SunBrite? Give our team a call or fill out our online contact form to schedule a no-obligation consultation with us. We look forward to hearing from you!
Stay Informed
When you subscribe to the blog, we will send you an e-mail when there are new updates on the site so you wouldn't miss them.